Singer Noelle Chiodo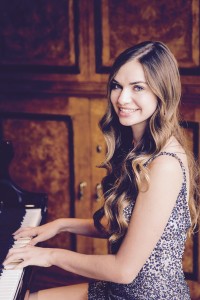 Noelle Chiodo is a singer/ songwriter/ musician with a passion to entertain. She began songwriting at the age of 13. Noelle says, "songwriting was my go to when I was stressed or had a lot going on. It was an outlet and a way of expression, I would write my feelings into song." At 16, she felt something was missing in her music, she was studying classical piano and felt it was time to take her craft a step further. On Christmas morning her grandparents surprised her with her first guitar. She would spend countless hours teaching herself how to play. "Songwriting was a really important factor in my life that helped me really find who I am as an artist. I want my music to tell a story and be able to reach to people and influence or impact their lives. To me, that's what songwriting is all about," says Noelle.

Noelle describes her style as the place "WHERE POP MEETS SOUL". She has been influenced by artists such as Joss Stone, Alicia Keys, Tori Kelly, Etta James, Aretha Franklin, James Brown, Jessie J, Taylor Swift, and most importantly, the one and only, Christina Aguilera.